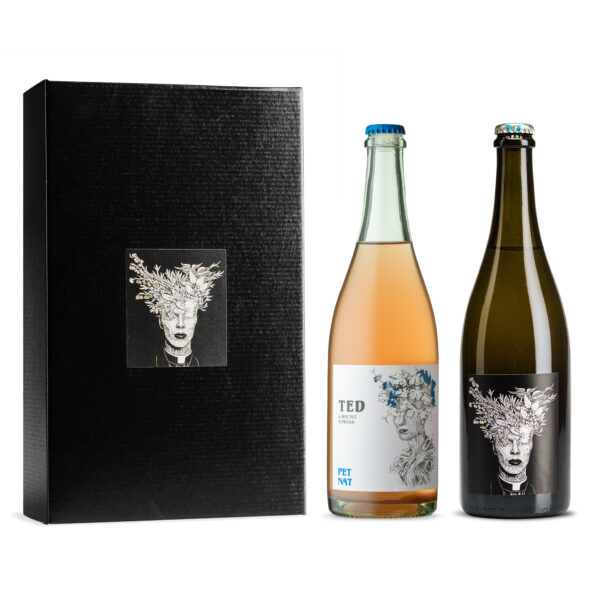 Pet Nat Pair - great intro into the style. Rose * Chenin
Pet Nat Party Pair
Send me the Pet Nat pair !- New to Pet Nat and want to try before you dive head long into a case of smashing summer fizz -?
Here is a great intro into these wines, a pair that show range and style. Ted Rose Pet Nat  - sparkling rose that has some savoury funk and goodness alongside our Pet Nat Chenin, clean and fruit driven with a touch of fruit sweetness to balance out the refreshing acidity Chenin brings. Chill them both and enjoy. These wines are all about fun and the joy that bubbles bring to a wine.
Includes all packaging and postage.