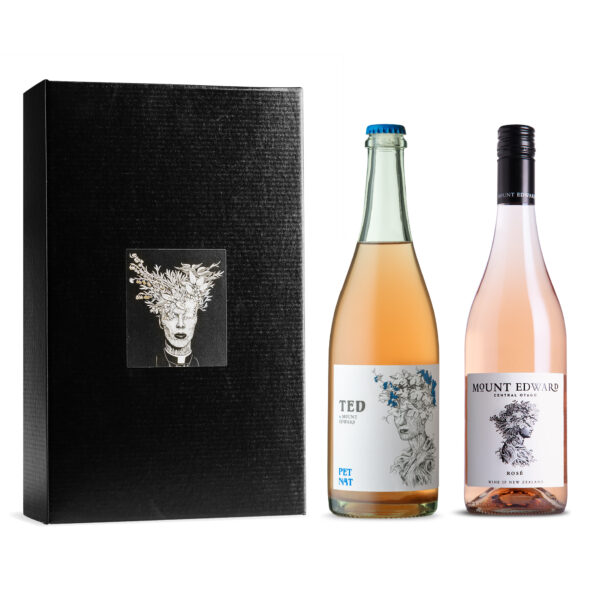 send me as a present and we can wrap, write and deliver
Rose all the Way
Give the gift of Rose ...To YOURSELF.  Well we can send this to someone else for you, include a nice card, wrap it in a nice wee box and send them a delicious Pet Nat Rose alongside a super delicious dry Rose.  All taking care of one of those holiday gifts or send a few to all those deserving family and friends. Yet some might say charity begins at home  - you decide. ! Either way this is a great pair of wines to get side by side, two expressions of Pinot Noir, festive, fun and ready to enjoy  - chill me down and get into summer.
Includes all packaging and postage
Our Wine Guide:
Need it as a nice present
let us know
great wee box
all included
and a note of course
say what ?