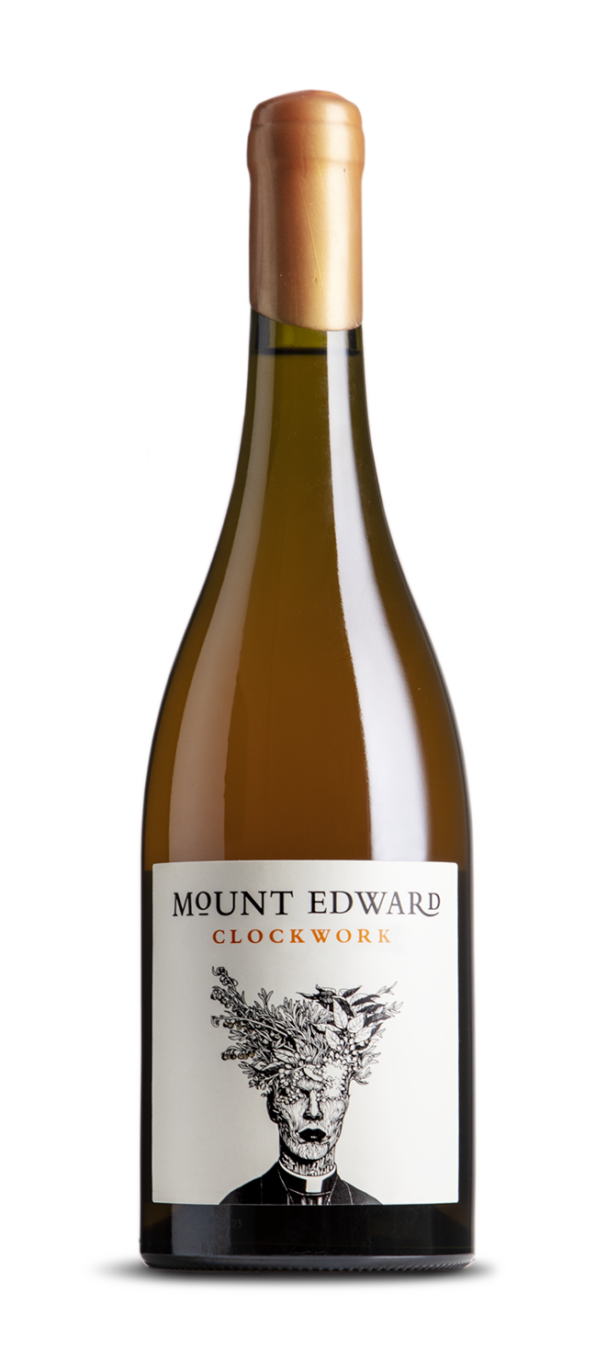 New vintage release 2022
Mount Edward Clockwork
Clockwork is always a wine based around texture, a wine that has skin contact as its core and in that family of wines known as 'orange' wine.
A style that owes its origins to Georgia, possibly the oldest wine region in the world. Clockwork gains its texture from its time fermenting and maturing on skins and then subsequent bottle aging.
Our blend is a mixture of chardonnay, pinot gris and riesling with an average time of 8 months on skins, a year aging in barrel then in bottle.
Current release is 2022, a fresh vibrant style, lifted floral aromas, lighter fine tannins from this, 2022, a warmer year. Fresh fruit flavours more redoleent of orange marmalade, light orange in colour with a little hazy goodness for texture.
We are also now holding vintages of this wine back for later release in order to maximise the potential of this unique style of wine current re-release 2016
Please contact us and ask to be put on our cellar list for older releases of this wine.
Our Wine Guide:
Drink
with food to enhance the wine
Plus
this will slowly evolve when opened